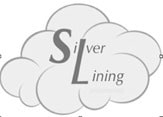 Balsall Heath Church Centre (Silver Lining Project)
Diane - Development Worker
07939 274677
dev-workerbhcc@outlook.com
Iffat - Community Connector
07359 042233
commconnectorbhcc@gmail.com
100 Mary Street
Balsall Heath
Birmingham
B12 9JU
Office Hours: 10am -1pm Monday - Thursday or leave a message
07939 274677
SLPenquiries@gmail.com
Silver Lining Project works with participants from the age of 50 and over. We facilitate and enable participation in a variety of interesting activities, to maintain and promote independence, general well-being and bring people together to enjoy each other's company. We are an inclusive organisation working with people of all faiths, cultures and backgrounds in our community. Alongside this we offer a home visit to individuals who might require support in accessing activities.
The Silver Lining Team
Development Worker – Diane is our part time development worker leading on existing centre-based activities and has established links with the local and wider community. Her role is to develop, promote and enable participants to lead new activities within a welcoming, inclusive, community based centre. Diane has been in post for over five years.
Community Connector – Iffat is our part time community connector. Iffat's role is to connect with local people aged 50+ inviting them to participate in growing locally developed activities that are led by participants. She engages with the local community to focus on developing and maintaining happy, healthy and fulfilling lives of the older people. Iffat is based at the Church Centre, however she will work within the community and visit people in their own homes.
Foodbank – The Foodbank now operates on MONDAYS from 1:00 pm – 3:00 pm
Monday
Making and Doing - Currently Closed
2:00 pm - 3:30 pm
Balsall Heath Church Centre
Our Making and Doing is also about friendships and chatting and having a cuppa! Whilst we are using and sharing our skills or playing games together we are enjoying each others company. If you would like to learn a new skill, or share an existing one please come and join us. This is free to attend.
Currently closed.
Contact us on 07939 274677 or Email: dev-workerbhcc@outlook.com
Wednesday
Tai chi Class
10:30 am - 11:30 am
Balsall Heath Church Centre
Come and enjoy a well led gentle movement class to help you to improve your overall flexibility, increase your confidence whilst moving about and generally improve your overall well-being. We are a welcoming group and always happy to add new members.
BOOKING IN ADVANCE IS ESSENTIAL – Cost £2.00
To find out more contact us on 07939 274677 or Email: dev-workerbhcc@outlook.com
Wednesday
Wednesday Welcome
10:30 am - 2:00 pm
Balsall Heath Church Centre
If you are able to get to us and would like to meet up with other local people come and be part of Wednesday Welcome. We meet for chat and games over a drink and a biscuit followed by a simple lunch, for a cost of £3.00.
If you would like to you are welcome at the Service of Holy Communion at 11.30am in the same building (optional).
Currently Closed
To find out more contact contact on 07939 274677 or Email: dev-workerbhcc@outlook.com
There are no events listed