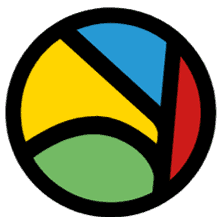 St Francis is a thriving church in the centre of Bournville. We hold weekly Sunday services as well as weekly communion services.
Development Practitioner Helen Crisp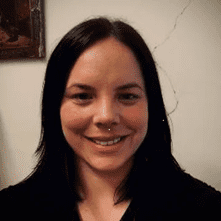 I have worked supporting people for many years enjoying community work and bringing people together. I am really passionate about my work at St Francis Church Bournville and hope I can create welcoming environments for people who may find it daunting to come into the space.  I enjoy chatting and getting to know people, and connecting up like-minded people. Please feel free to drop in or get in contact with me – I also make amazing hot drinks!!!
For up to date church activities and to know what is on please visit our church website https://bournvilleparishchurch.org.uk/
Wednesday
Memory Cafe
12:30 pm - 2:30 pm
Term Time only
Our Memory Café started in September.
These groups are aimed for people with dementia and their careers, however anyone is welcome. This is a fun group, with reminiscence talks From Selly Manor and Mrs Ps Bakes.
There are crafts and games to play. Drop in for FREE refreshments and lots of fun.
Thursday
Place of Welcome
10:30 am - 12:00 pm
Anyone is welcome and all refreshments are FREE
EVERYONE is welcome, so please drop in. All refreshments are FREE.
This is a great time to meet and connect with people.
If you wish to join in there is knitting and crocheting, games of dominoes and cards, quizzes.
We often have guest speakers and groups join us. Gentle seated exercise is the last Thursday of each month which is a lot of fun.
We also have a Digital lending library where we can lend you with a tablet and hot spot for free for up to 12 weeks. This is FREE – anyone can access these.
We hold Digikick workshops every week. Digikick teach basic internet skills, how to keep safe on line and much more, these are fun and relaxed sessions and FREE. Please contact Helen for more details on the Digikick groups.
Please contact Helen on 07436 021333 for further details and upcoming courses
Friday (Term time)
St Francis Lunch Club
10:30 am - 2:30 pm
St Francis Youth and Community Centre
We bring together those who find it difficult to leave the house regularly and who enjoy getting together for activities, gentle exercise and a healthy lunch (for which there is a reasonable change)
All our activities are designed to stimulate members, encourage independence and improve general health and well-being.
This is a bookable group Please contact Helen for more details on 07436 021333
Friday
Garden Group
1:00 pm - 3:00 pm
every other week
We have new garden group that meets every other Friday. We are currently getting the gardens ready for winter and planning designs for next year. We are very keen to work with nature and want to encourage an eco-approach and create natural habitat as well as developing the borders.
This group is for all abilities of gardening, we have fun and get muddy!
Please contact Helen for more details on when we are next meeting on 07436 021333
There are no events listed