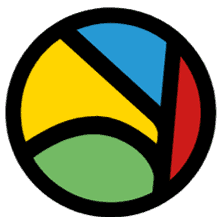 St Francis is a thriving church in the centre of Bournville. We hold weekly Sunday services as well as weekly communion services.
Development Worker
In 2020 Helen Crisp was appointed Over 50s Community development worker. She is very keen to work with the community of Bournville.
Activities in relation to Covid 19:
Due to Coronavirus group and activities are being monitored and we are closely following Government and local council guidelines to create a safe environment.  We have track and trace and hand sanitisers throughout the building, facemask should be worn inside the building at all times.
For up to date activities  and to know what is on please visit our website https://bournvilleparishchurch.org.uk/
Friday (Term time)
St Francis Lunch Club - Suspended at present
10:30 am - 2:30 pm
St Francis Youth and Community Centre
We bring together those who find it difficult to leave the house regularly and who enjoy getting together for activities, gentle exercise and a healthy lunch (for which there is a reasonable change)
All our activities are designed to stimulate members, encourage independence and improve general health and well being.  Movement to music classes are designed to encourage even the most frail members to exercise. Quizzes, card games and bingo help to maintain and improve mental capacity.
There are no events listed