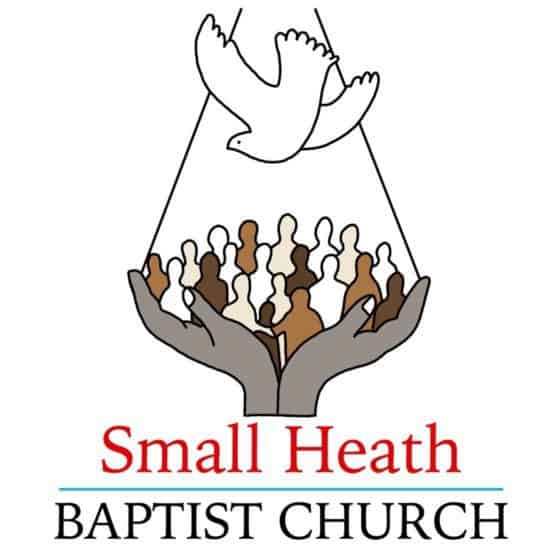 Small Heath Baptist Church
Small Heath Baptist Church is 'the church on the corner that cares.'   We have a friendly approach and welcome all who come through our doors.  We are open weekly, for Sunday worship and a variety of activities, meetings and events take place throughout the week.  We have a long history of serving our community and bringing people together.
Development Worker:
May Green was appointed in October 2020.  Her background is in adult health and social care and she has volunteered on various church and community-based projects.   May enjoys cycling, going for long walks and singing in the church worship team.  Her role as Development Worker is to bring participants aged 50 and over together to develop ways of connecting through their skills and interests.
May facilitates a virtual Coffee and Catch-up group and is excited about supporting participants to develop new activities.
Activities in relation to Covid 19:
Due to the Covid 19 pandemic all activities have been suspended.
The church is currently open for Sunday morning service 11am – 12noon and is operating under Covid 19 safety guidelines.  One way in and one way out of the building.  Hand sanitizers and wipes available.  Temperature checks on arrival.
Tuesday
Match Club - currently suspended
10:00 am - 6:00 pm
In the Front Hall, Small Heath Baptist Church
MATCH (Men at our church) is a group that was established by volunteers to provide a safe and friendly place where the older men could meet to play dominos, share in a Caribbean meal and then, play more dominos.  There are about 20 African Caribbean participants (men and woman) from the church and local community.  They come together and share in a time of fellowship and fun and during the afternoon there is a discussion-based activity.  The discussions are focused on topical issues in health.
Contact the office on 0121 766 7803 if you would like to come and join in.
Wednesday
Wednesday Drop In - currently suspended
10:00 am - 12:00 pm
In the Front Hall, Small Heath Baptist Church
The Drop In is a service we provide for the Small Heath community and surrounding areas. Here we assist with filling out forms and making telephone calls.
For further information please contact the office on: 0121 766 7803
Thursday
Virtual Group
2:00 pm - 3:00 pm
This group is just starting up
We have been meeting weekly on zoom for a coffee and catch-up.  We discuss topical issues,  play quiz games and have the occasional exercise lesson.
To find out more please contact our Development Worker, May:
07536 976370
may.green@shbchurch.co.uk
Thursday
Community Garden Project
11:00 am - 1:00 pm
No experience necessary!
The project began with a group of participants and church leaders getting together to clean up an outdoor space for the church and community to enjoy.
The next sessions will be creating hanging baskets.  This is a participant lead group,  no experience necessary,  just lots of enthusiasm.
To register contact May
07536 976370
may.green@shbchurch.co.uk
Saturday Coffee Morning
22nd May 2021
11:00 am - 1:00 pm
Come along for a friendly coffee and chat