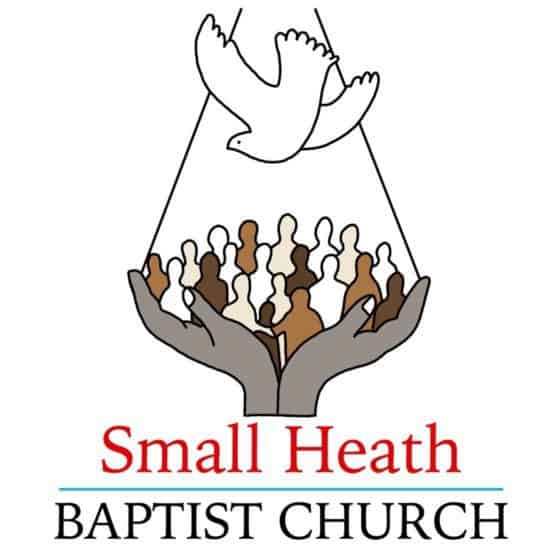 Small Heath Baptist Church
Small Heath Baptist Church is 'the church on the corner that cares.'   We have a friendly approach and welcome all who come through our doors.  We are open for a variety of activities, meetings and events that take place throughout the week, as well as for weekly Sunday worship.  We have a long history of serving our community and bringing people together.  All our activities are FREE.
Development Practitioner:
May's background is in adult health and social care and she has volunteered on various church and community-based projects.  May enjoys cycling, going for long walks and singing in the church worship team.  Her role as Development Practitioner is to bring together participants aged 50 plus, develop ways of connecting through their skills and interests and to develop new activities.
Tuesday
Match Club
11:00 am - 5:00 pm
In the Front Hall, Small Heath Baptist Church
MATCH club is a group that was originally established by volunteers to provide a safe and friendly place where the older men could meet to play dominoes.
We are now open to all and invite participants to bring their own packed lunch and hot drinks will be available. (Caribbean meal has been suspended until further notice.)
There are about 20 African Caribbean participants (men and women) from the church and local community.  They come together and share in a time of fellowship and fun and during the afternoon there is a discussion-based activity.  The discussions are focused on topical issues in health.
For more information feel free to contact the office on 0121 766 7803
Wednesday
Drop In
10:00 am - 12:00 pm
In the Front Hall, Small Heath Baptist Church
The Drop In is a service we provide for the Small Heath community and surrounding areas. Here we assist with filling out forms and making telephone calls.
For further information please contact the office on: 0121 766 7803
Wednesday
Place of Welcome
10:00 am - 12:00 pm
All welcome
Here we warmly welcome all in the community to join us each week for tea, biscuits and a chat.
On the second Wednesday of each month we are joined by Action for Hearing Loss who will service hearing aids and replace batteries. Dates for 2023 are:
11th January

8th February

8th March

12th April

10th May

14th June

12th July

9th August

13th September

11th October

8th November

13th December
Wednesday
Tea & T'Internet
10:00 am - 12:00 pm
Digikick
A 12 week course to help people who are new to or anxious about the digital world and the internet. You will learn the skills you need, keep yourselves safe online and get answers to your questions. All this with good company and cake!
Call May on 07536 976370 for more information.
Friday
Knit & Natter
11:00 am - 1:00 pm
No experience necessary
Open to all whether experienced or just wanting to have a go. Please do come and get involved in knitting, crochet and art work of your choice.
Saturday
Coffee Morning
11:00 am - 1:00 pm
Our popular coffee morning every 6 weeks.
Call in for a friendly welcome, breakfast, coffee and a chat. Meet new people and make new friends.
For dates contact office: 0121-766-7803
Next Coffee Morning:
15th April 2023
Saturday
Walking Group
7:30 am - 12:00 pm
Various locations
Join us for a early start to blow the cobwebs away and set yourself up for the day in great company!
Each week we will start from a different location; contact May for more information 07536 976370
Saturday
Lost The Plot
10:00 am - 12:00 pm
Allotment!
Are you interested in gardening? We are preparing our allotment for planting and are waiting to welcome you!
Contact May for more information 07536 976370
Cultural Evening
25th March 2023
4:00 pm - 10:00 pm
Join us as Small Heath Baptist Church celebrates 150 years.  There will be games, free food and entertainment. Come wearing your countries national costume (optional).