At the Body, Mind, Spirit Partnership we are positive about the contribution of older people alongside others in our communities to make them fantastic places to live for us all. As we get older our relationships and connections change and can become less in number. Sometimes we can find it difficult to find places to do things we enjoy together and make new connections in our neighbourhoods and possibly new friends.
The Body, Mind, Spirit Partnership believes that living life well into older age is improved by remaining active and connected. With that comes the opportunity to share the skills and experience each person has gathered through their lives. We work with local partner organisations who host and enable local activities run by and for local people across the city and hopefully in your neighbourhood.
Delivery Partners
Each partner is a local organisation that supports and enables activities led by local people. Activities range from Coffee and Chat, craft sessions, Men's sheds, to Tai chi, trips out and befriending. Each partner is different in the activities they host and also open to developing new ideas with you so take a look and come along and join in.
Balsall Heath Church Centre (Silver Lining Project)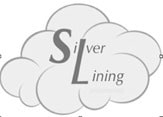 Silver Lining Project is about improving the heath and wellbeing of local people through activities and and opportunities to make friends and connect. All are welcome to come along and try out our sessions.