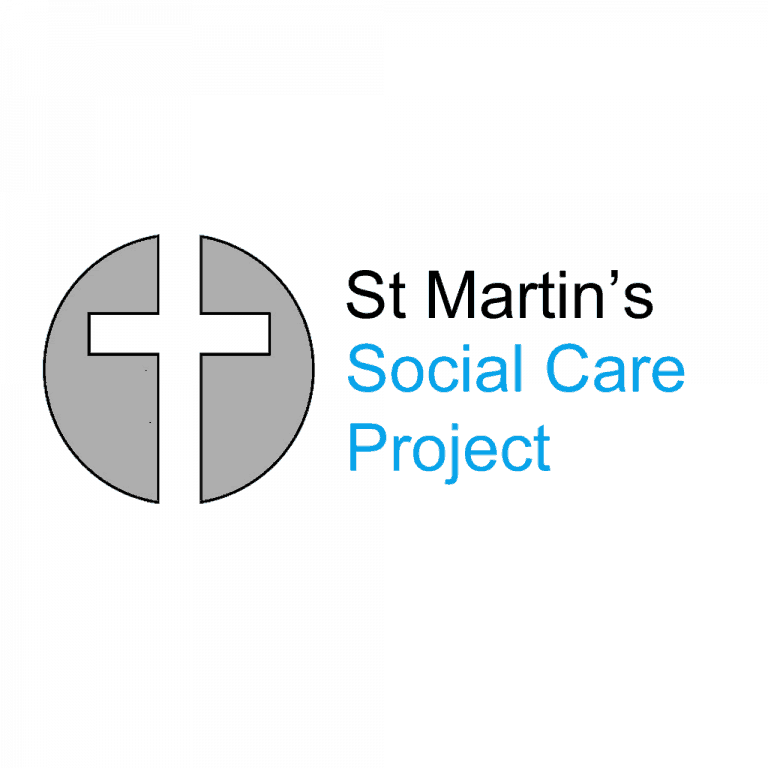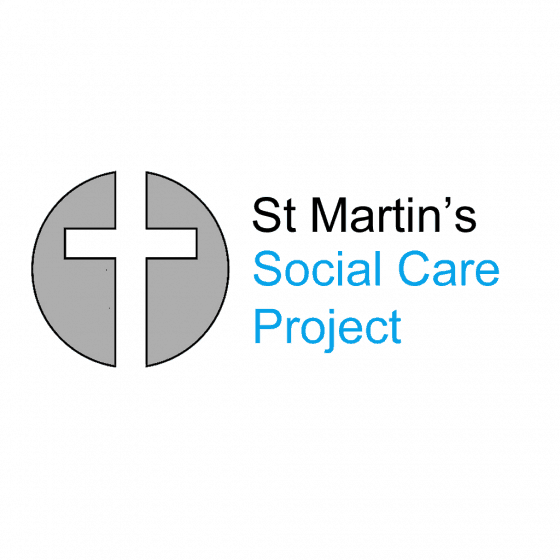 St Martin's Social Care Project
St Martin's Social Care Project is about offering local older people and carers a range of opportunities to stay connected and active and is led by local people, like you, who make it happen and direct the activities. Based at St Martin's Church in Perry Common, we presently offer activities on Tuesdays; a walk and talk group (St Martin's Meanderers), a Place of Welcome (a place to sit and chat), a Community Garden (for those interested in gardening and chatting) a Community Shed (where you can share or learn skills) and we have also just introduced a library where you can borrow books, jigsaws and DVD's and a market where you can buy second hand clothes and much more. Much of what we do is based on laughter and encouraging friendships, with the ultimate goal of working together for the common good of local people.
Development Worker

  Hi, I am Debbie the Community Development Worker for the over 50's at St Martin's. My background is varied with 15 years retail experience in Woolworths and 12 years in primary education as a teaching assistant and then a teacher. I am a type 1 diabetic and have multiple sclerosis but I control them they don't control me. Life is good, I am creative and always up for a challenge!
Activities in relation to Covid 19:
All our activities have been Risk Assessed in order to ensure we are Covid safe. A booking system is in place to ensure we only have a maximum of 6 people per activity. Test and Trace is being used to log people attending activities, a one way system is in use and wipes and hand sanitisers are readily available. Masks must be worn inside the Church.
Tuesday
Community Shed - booking is essential
10:00 am - 1:00 pm
St Martin's Church
Whether you are a beginner or a pro, join in our fully kitted out Community Shed for woodwork, metal work and other jobs. Learn or share how to recycle pallets into planter, up-cycle anything made out of wood and recycle tin cans and pot noodle pots into decorations for your garden. Just a few of the items created by people in our Community Shed. Cost is free but a small donation towards the running costs is welcome.
Booking is essential as we can only fit three people socially distanced in there.
at.
Use of the shed is completely free but we are grateful for any donations for the upkeep of the shed. Free tea, coffee, biscuits and toast are available throughout in the Centre.
Tuesday
Places of Welcome
10:00 am - 1:00 pm
St Martins Church Centre
This is a place to come and see a friendly face and have a conversation whilst drinking a cuppa and eating a snack. Whilst attending the Place of Welcome you also have the opportunity to visit St Martin's Library where you can borrow books, DVD's and jigsaws and St Martin's Market where you can purchase second hand clothes and much more, to help raise money for St Martin's Roof Fund.
Free tea, coffee, biscuits and toast are available throughout the session.
Thursday
The Community Garden & Craft Group
10:00 am - 1:00 pm
St Martin's Social Care Project - FREE,
If you are interested in gardening and socially distanced company, please bring your creativity and come along and help in the Community Garden every Thursday from 10am till 1pm. There is much work to do as the place has been very neglected during lock-down and needs lots of TLC. We have a few tools and gardening gloves but feel free to bring your own. There will be wipes and hand sanitiser for equipment and tools that are shared.
If you feel the cold and you don't fancy tilling the soil you can still come and get involved and be creative in the warm with our craft materials.
For both activities there is free tea, coffee, biscuits and toast throughout the morning and a bowl of soup at noon.
First Thursday of the Month
Trip out for the day £10
10:00 am - 3:00 pm
Meet at St Martin's at 10am
Join us on the first Thursday of every month for an adventurous day out. We will update you with where we are going each month and each trip will cost £10.
Second Thursday of the month
Tea Dance
1:00 pm - 4:00 pm
St Martins £3
Join us for an afternoon of dancing, foot tapping and chatting. There will also be sandwiches and cakes as well as lots of music, dancing and laughter.
£3 per person
Third Thursday of the month
Film afternoon
1:00 pm - 4:00 pm
St Martins £3
Come and relax and watch a film on the third thursday of each month.
£3 per person
Fourth Thursday of the month
Fun Day
1:00 pm - 4:00 pm
St Martin's £3
Come and play carpet bowls, crazy golf, darts, boccia, kurling and much more. Refreshments and nibbles provided.
£3 per person.
St Martin's Music Mayhem - Every Friday
5th November 2021
11:00 am - 12:00 am
Have fun playing the handbells, glockenspiels or percussion instruments. There is no need to be able to read music or play an instrument to attend, just come along and have some fun. Tea and coffee will be provided after.
Baked potato and Bingo (£5) - Every Friday
5th November 2021
1:00 pm - 3:00 pm
Join us for a baked potato lunch and a good game of bingo after for just £5.