The Oak Centre is a busy Community Centre based in St Michael's Church on the edge  of Hall Green, Acocks Green and Olton. We have regular weekly activities to enable local people to meet up, share their interests with each other and build friendships. We warmly  welcome new people to join in our activities.
We also run weekly stay & plays and educational groups.
The Church is a member of the Small Pilgrim Places Network and is a modern, welcoming space.
Development Practitioner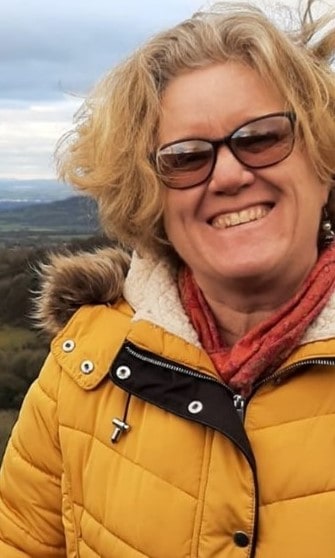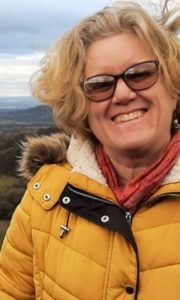 "My name is Andrea and I am the Over 50s Development Practitioner at St Michael's. I am a creative and reflective person who loves to read, journal and walk my dog. I also enjoy cooking. I used to live in Bolivia in South America and so I speak Spanish and am fascinated by other cultures. I am happy to be working in Hall Green and excited about developing activities with those living in the area."
Activities in relation to Covid 19:
The Oak at St Michael's Church is a Covid Secure building.
Monday
Skills Hub
1:30 pm - 3:30 pm
Increase your skills or help us increase ours!
Come along to learn how to use a computer, search and apply for a job or complete that form you have been avoiding!
You will receive a warm welcome, free refreshments and maybe you could share some of your skills with us?
Tuesday
Press Pause
10:00 am - 12:00 pm
Reflect and Create
We can all benefit from taking time out for ourselves. Come along and share a creative and mindful pause with us
10.00 am -10.45 am – Adult Colouring and Mindful Moment
11.00 am -12 noon – A variety of arts and crafts
Tuesday
Autumn Oak - Dementia Carer's Group
1:30 pm - 3:00 pm
Fortnightly
Come along every other week to
share experiences and ideas
receive and give support
enjoy free refreshments
Our next few dates are: 12th April, 26th April, 10th May, 24th May, 7th June, 21st June, 5th July, 19th July, Aug 2nd
Interested and need more information?
Call: Andrea 07864 384196
Email: development@theoak.one
Tuesday
Winter Oak - A bereavement support group
1:30 pm - 3:00 pm
A new group, meeting fortnightly
Have you lost someone close to you over the last few years? A warm welcome awaits you here.
Come along for mutual support and be a part of developing a memorial garden.
Dates: 3rd May, 17th May, 31st May, 14th June, 28th June, 12th July, 26th July, 9th Aug
Wednesday
Place of Welcome
11:00 am - 1:00 pm
Cuppa & Friendship
Come along each Wednesday to meet new friends and catch up with old friends.
First Saturday of every month
Community Walks
10:30 am - 12:30 pm
Company, Fresh Air & Exercise
Come along and join some like minded people for good company, some fresh air and of course, exercise
We meet the first Saturday of each month at 10:30 am.
Meet at 10.30 am outside St Michael's / The Oak, 19, Redstone Farm Road, Hall Green, B28 9NU
For further information, please contact:
Andrea on 07864 384196
development@theoak.one
Afternoon Tea Party
4th June 2022
2:00 pm - 5:00 pm
We are excited to announce our Afternoon Tea Party on Saturday 4th June
Get the date in your diary and keep an eye here for more information!