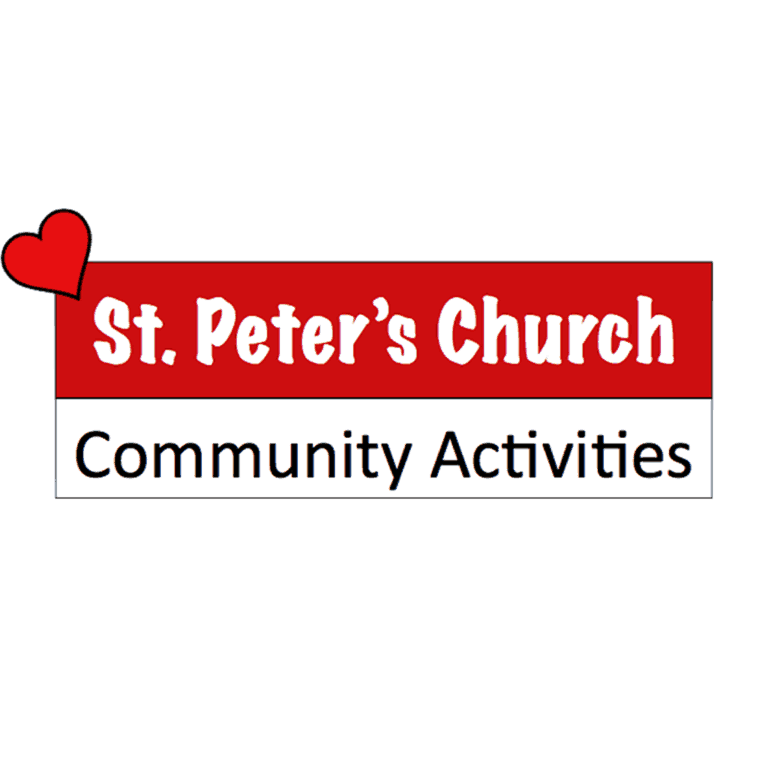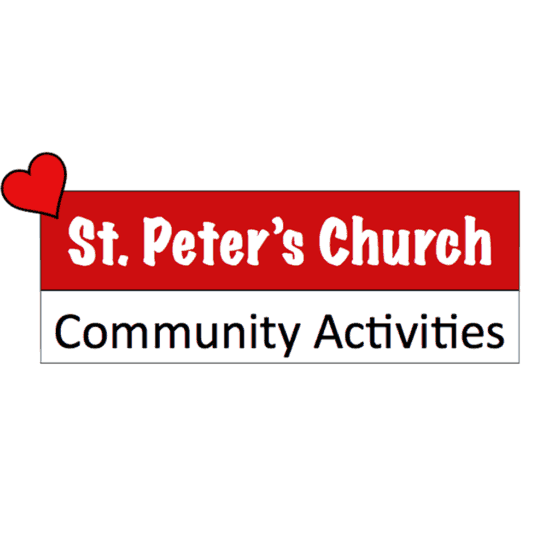 St Peters Church Community Activities
Our mission is to help local people, feel well & connected through activities. This is achieved by inspiring local people to be active participants who want to make a difference through volunteering. The project builds local social capital as well as creating sustainable activities for local people through their involvement as to what matters to them.
Creative and Art Activities: These include activities that encourage people to come together through a shared interest and make things. Growing these activities will encourage local people to get involved and identify other activities based around creating and learning. Create an entrepreneurial spirit of making and selling items will encourage ongoing sustainability as well as active participation and ownership. Each week we have a sewing group and a craft group.
Health and Wellbeing Activities will focus on encouraging ageing healthily. Creating a relationship with Health trainers' offering gentle exercise sessions will offer the community a chance to stay well. Activities that help people increase their chance of living well. Each week we have a Tai Chi Session.
Creating Friendships Activities: These activities are sessions where informal structures enable people to connect and enjoy conversation that develops friendship. Weekly Coffee and Catch Up sessions and one off events including Tea Dances offer a chance to catch up and create friendships.
Befriending Activities: These activities will utilise the skills of 'St Peters Church Community Activities' volunteers. Their role is to provide face to face sessions or telephone contact with older vulnerable persons isolated to remain connected or to encourage participation in existing activities.
Monday
Tai Chi
1:15 pm - 3:00 pm
St Peter's Church Hall
Cost £3 per session (includes a free tea or coffee). We have a gentle Tai Chi session specifically designed for those over the age of 55. This is led by and expert tai chi instructor from Paint the Rainbow. Contact Sheila on 0121 788 2179 if you require more information.
Wednesday
Stitch in Time
10:30 am - 12:30 pm
St Peter's Church Hall
Cost £3 per session. This is a sewing group for anyone where there are also a number of expert volunteers who can work with you on your sewing projects and answer basic and advanced questions. If you have never done sewing before and it's something you would like to do then do feel free to come along newcomers are always welcomed. For more information please contact Joanne on 07752905099
Wednesday
Craft in Time
1:00 pm - 3:30 pm
St Peters Church Hall
Cost £2 per session. We welcome local people to join us. Come and learn new crafts and share with others your own craft ideas, over a cup of tea. For more information contact Kath on 07762 677812
Friday
Coffee and Catch up
10:30 am - 12:30 pm
St Peters Church Hall
Pay as you feel donation. Anyone welcome come and have a coffee and meet local people, gather information from our Information Hub and informal talks that help you to remain active and connected. Call Sheila for more information – 0121 788 2179
Royal Wedding Tea Party
18th May 2018
11:00 am - 1:00 pm
We will be holding a community Tea Party to celebrate the royal wedding. This will also be an opportunity to meet some of the participants and co-ordinators of the weekly activities and see what happens here each week. You are invited to wear smart wedding attire but don't feel as though you have to. There will be Tea, Coffee cakes and sandwiches served on three tier cake stands. We look forward to seeing you there.